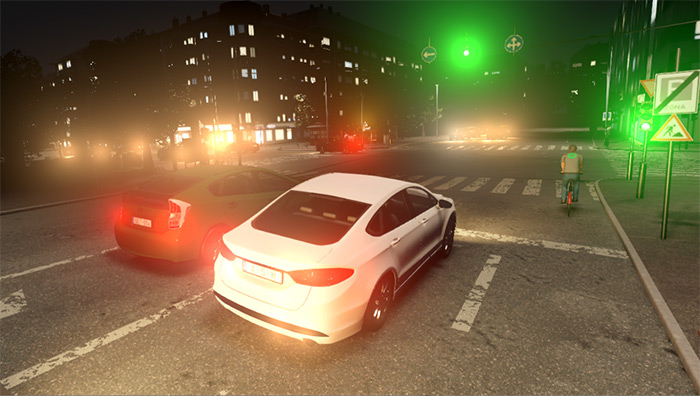 Physics-based sensors
Simulation of complex sensor setups
in real-time, supported by distributed
rendering over multiple GPUs allowing for
highly optimized execution and complete
reproducibility.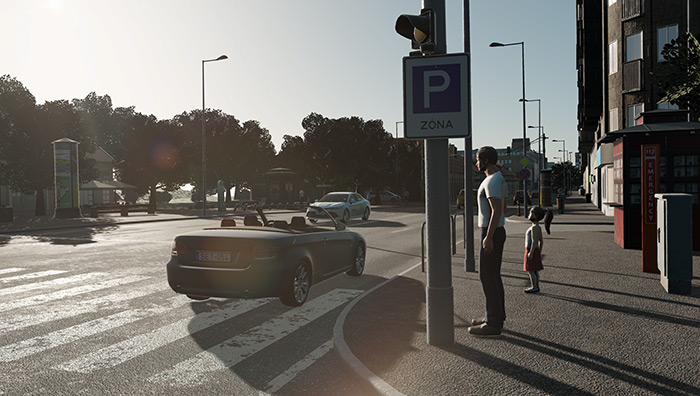 Synthetic data at scale
High-fidelity sensor simulation en-
abling outputs indistinguishable from
the real world, combined with domain
randomization to ensure variability
effortlessly with aiFab.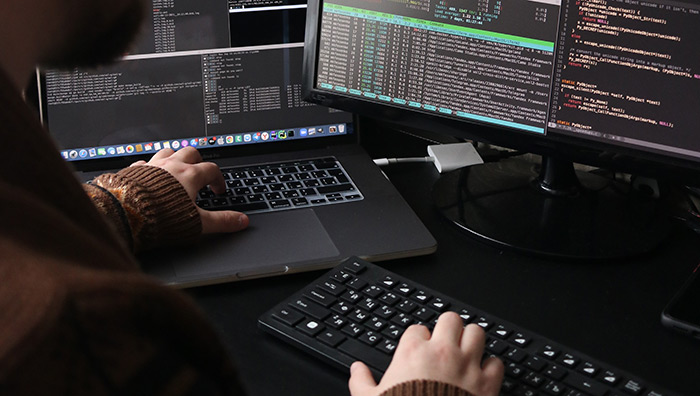 Cloud-native UI & Open SDK
All the functionalities are available in a
cloud-native user interface, ensuring
a smooth user experience. In addition,
aiSim's open SDK allows developers to
fully leverage aiSim's capabilities.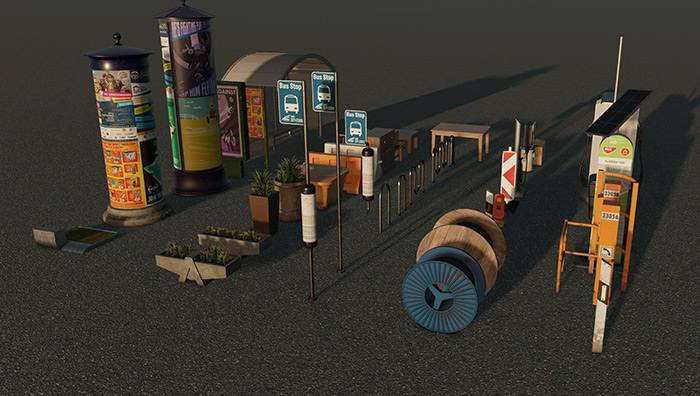 Mature 3D asset pipeline
aiSim 4 provides an extensive set of 3D
assets and all related tools needed to set
up a diverse, high-fidelity 3D environ-
ment, including vehicles, vulnerable road
users, maps, 3D assets, and scenarios.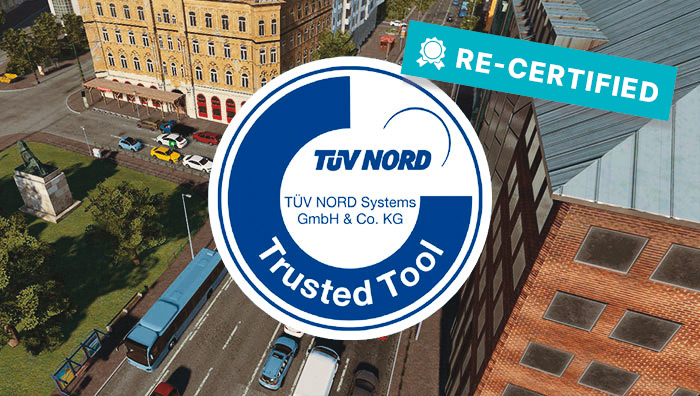 Automotive grade
aiSim is the world's first ISO 26262
certified automotive simulator for veri-
fication and validation. The certification
covers all its capabilities, including the
simulation of all major sensor modalities.
Real-time, deterministic simulation engine
aiSim's proprietary rendering engine was designed to address all requirements for a physically correct weather & environment simulation, providing advanced end-to-end testing capabilities from large-scale test pipelines to challenging HiL setups. In aiSim 4, a broad range of weather & environmental conditions, including snowstorms, heavy rain, fog, and sunshine, can be simulated by leveraging state-of-the-art rasterization & ray-tracing rendering technologies. In addition, road painting deterioration and road degradation can be easily configured to create even more challenging environments for perception systems.
Click here to see all features
Physics-based sensor models
Sensor simulation is a pivotal piece of the testing pipeline for automated driving software stacks, as the information on the surroundings of the autonomous vehicle is acquired through the sensors. A physics-based approach is required in modeling sensors to accurately generate a comprehensive range of simulated conditions, environmental interactions, and sensor performance degradations. In aiSim 4, an extensive library of physics-based and validated sensor models is available, including cameras, lidars, radars, and ultrasonic sensors.
Click here to see all features
Synthetic data generation at scale
aiSim, combined with aiFab, supports the simple generation of scenarios at scale, with domain randomization, to replicate the great variability in real world data. It covers locations and assets for various AD use cases, including highway, urban, and parking scenarios. Once the data is generated, it provides statistics and visual feedback, so that users can have a detailed understanding of their synthetic data.
Click here to see all features
Interested in details?
Explore more of aiSim's capabilities