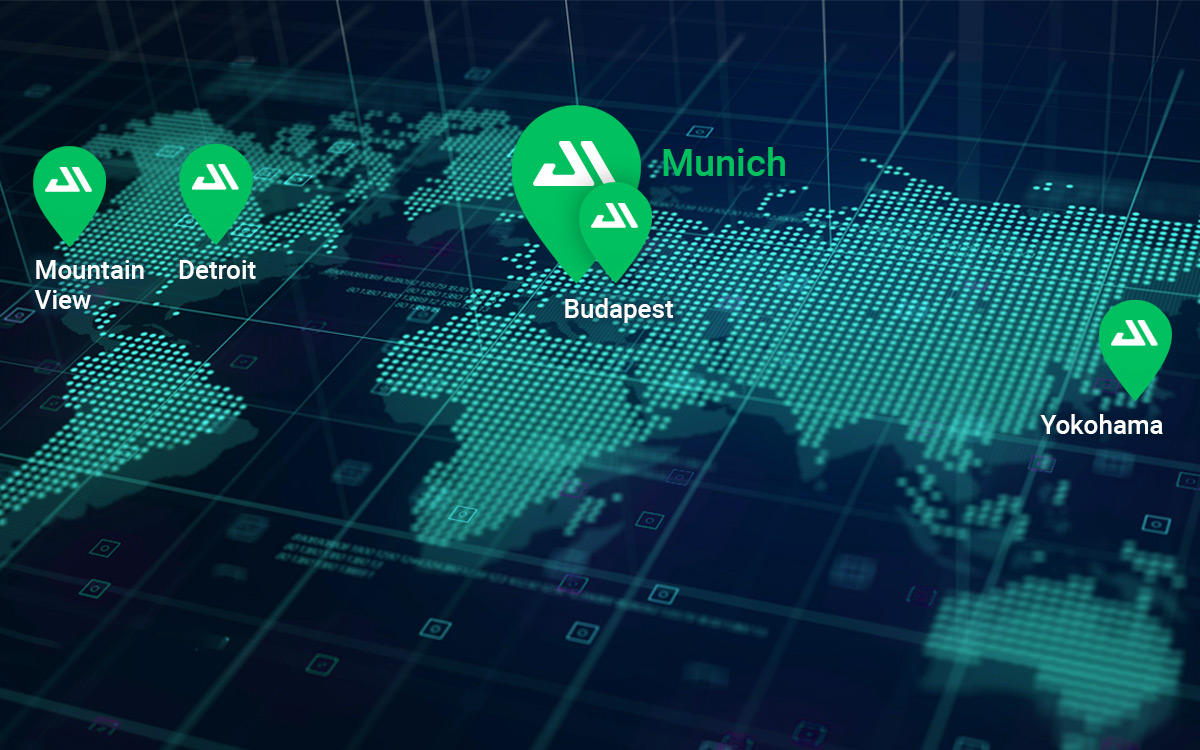 Written by aiMotive / Posted at 10/28/21
aiMotive opens Munich office
Expansion to German automotive hub highlights aiMotive's growth as an automotive supplier
Munich, 28, October 2021 – aiMotive, one of the leading suppliers of automated driving technologies, has today announced the opening of a new office in Munich, Germany. Beyond supporting business operations, the new office will include a workshop to enable testing and data collection in Germany.
"Munich is an important center of the European automotive industry and a transportation hub in the middle of the continent. A perfect location for our second European office," said László Kishonti, founder and CEO of aiMotive.
Founded in 2015, aiMotive is one of the most funded European startups in the automated driving industry in Europe. Its comprehensive approach to addressing the key challenges of driving automation, including software, simulation, and hardware platforms, has helped it grow into a trusted automotive supplier with offices in the US, Japan, Hungary, and now Germany.
"Being present in one of the largest automotive hubs in Europe will help us collect training data to improve our automated driving technologies further, and will also allow us to work more effectively with our European partners," noted Arnaud Lagandré, Chief Commercial Officer at aiMotive.
Over the past two years, aiMotive has announced a series of production-ready solutions, highlighting the company's transition into the role of a supplier. The aiDrive software stack was selected by Sony as the foundation of the automated driving capabilities of its revolutionary prototype vehicle, the VISION-S. aiDrive was developed using the world's first ISO26262-certified simulator, aiMotive's aiSim, and it enables the L2+ ADAS and AD features of the VISION-S. The company has also developed aiWare, a dedicated neural network accelerator for automated driving AI, which was integrated into the Apache5 IEP by Nextchip.
aiMotive's office will be at Wilhelmine-Reichard-Strasse 7. Operations at the Munich office will commence on the 1st of November, with local testing expected to start in 2022.