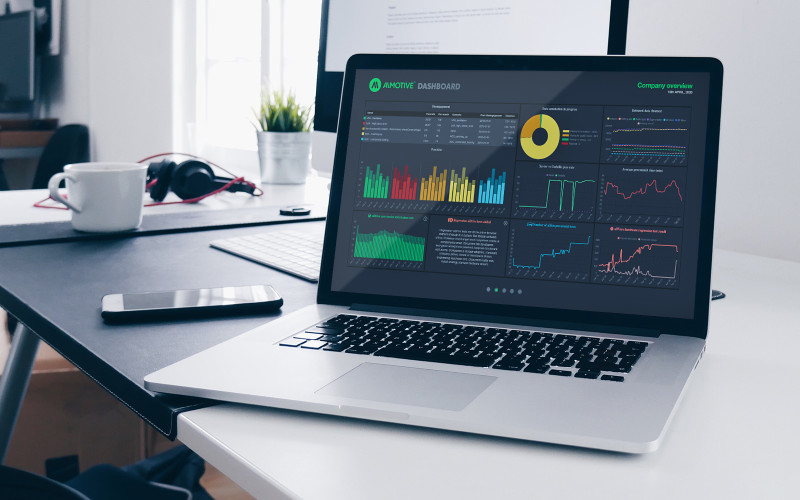 Written by Lajos Németh / Posted at 8/17/20
Accelerating remote automotive development
Like many companies around the world, AImotive has put in place business contingency planning. The vast majority of our teams are working from home, while work for our vehicle and IT teams continue on a split team basis. The fact that our efficiency has grown in specific development areas goes to show how successful the steps we have taken have been. In these uncertain times, our teams have found a new purpose in streamlining decision making, optimizing internal processes, and focus even more heavily on progress by further developing and advancing our in-house developed central dashboard.
The goal of this dashboard has been to expand our testing and benchmarking capabilities even further. Development teams work towards well defined quarterly goals. To support progress and tracking our dashboard measures and coordinates our progress in reference to these plans so we can adjust and optimize work if required. It ensures that development goals are unified, and our teams can focus on them without distraction.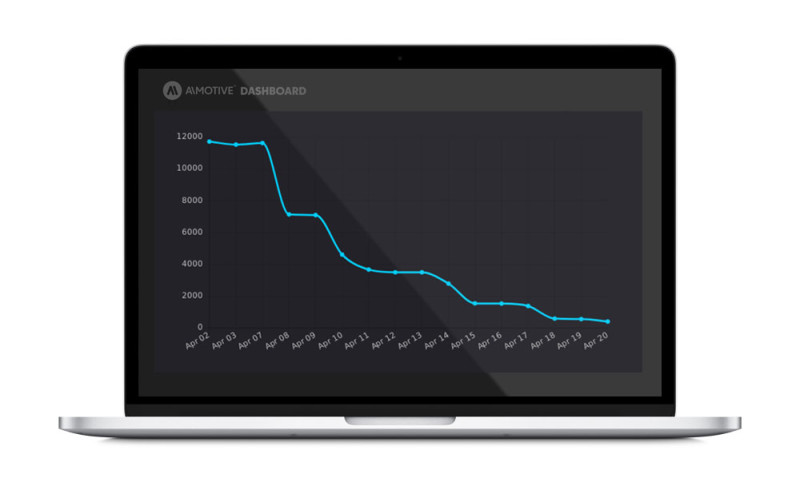 For example one of our project teams is focusing on reducing the number of warnings after stricter static code analyzer rules were introduced due to a production project.
Caption test
Our developers are powering through their tasks at home, with stable access to office infrastructure. Due to AImotive's international operation and healthy home office culture, transitioning to this extended office space required only minimal adjustment. Namely, ensuring our firewalls could handle everyone working from home, rather than just a portion of the team.
Unsurprisingly, our in-house developed simulator, aiSim is, as always, essential to our development efforts. An abundance of new features in the simulator allows our teams to rely on improved simulation testing at this unprecedented time. Developers can remotely push their code to our cloud infrastructure and have it tested against thousands of test cases and real-life like traffic scenarios.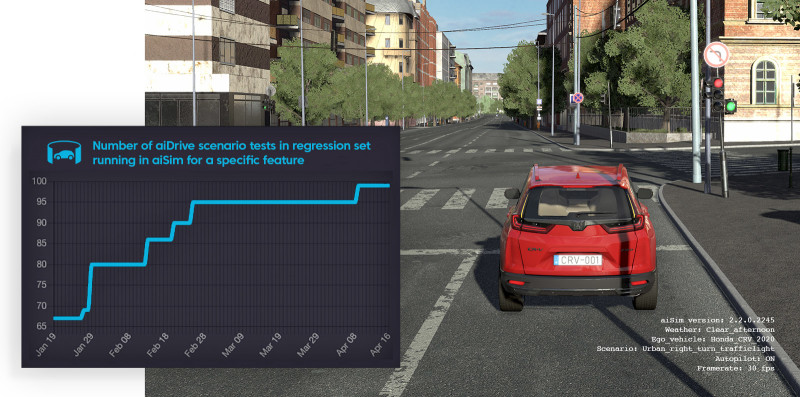 Actual screenshot from aiSim
However, no matter how efficiently AImotive has adjusted, we have also faced difficulties. As provisions were put in place due to the COVID-19 situation, traffic is lower than ever before, because of this validating our software and gathering relevant data takes more time. So, our vehicle teams are out on the roads and driving more now than ever before.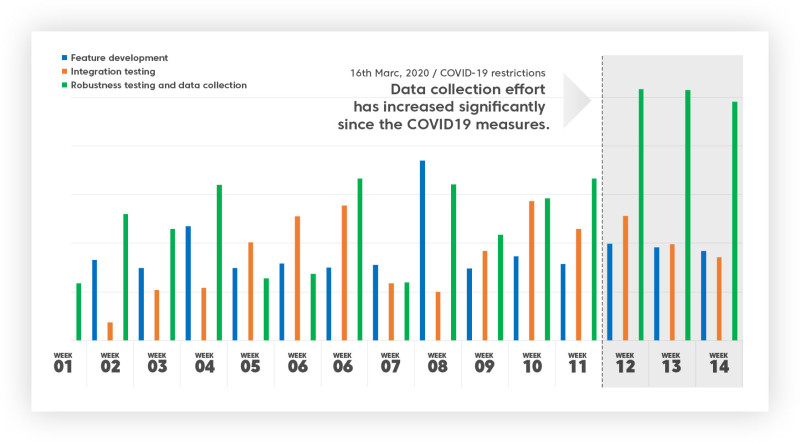 Safety is key in our area of expertise – and it is more pronounced now than ever! Due to the COVID19 situation we have adopted further and stricter preventive measures. For example, our vehicle test crew has been temporarily assigned into fixed teams – thus lowering the chances of teams infecting other teams in case a member contracts the virus. We have also minimized the number of participants taking part in field testing, are disinfecting our cars regularly and provide our colleagues with masks and rubber gloves. Furthermore, sanitizer is a standard feature in our cars now.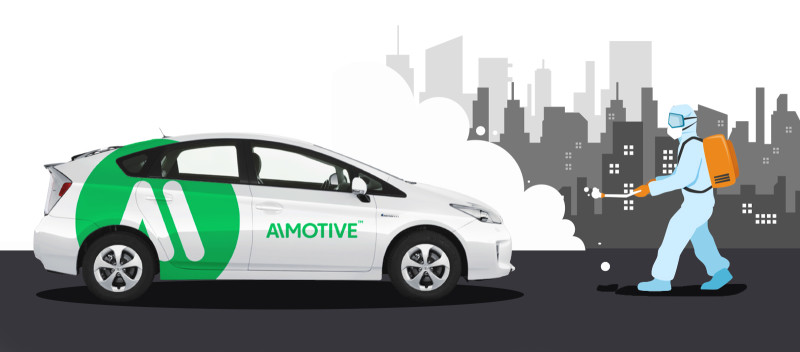 We are disinfecting the cars regularly and provide masks and rubber gloves to colleagues.
The dashboard has only just been rolled out, but we already see the benefits of this central hub and have realized that through it we can be just as effective as before. Moreover, the tool has helped to visualize the bottlenecks of our aiDrive full-stack self-driving software and our development pipeline so that we can focus on these areas to perform even better. We are tracking increased activity and progress on key benchmarks, showing that our team at AImotive continues to progress despite the global pandemic, and safety-critical automated driving software can be developed by a remote team, with the right infrastructure in place.