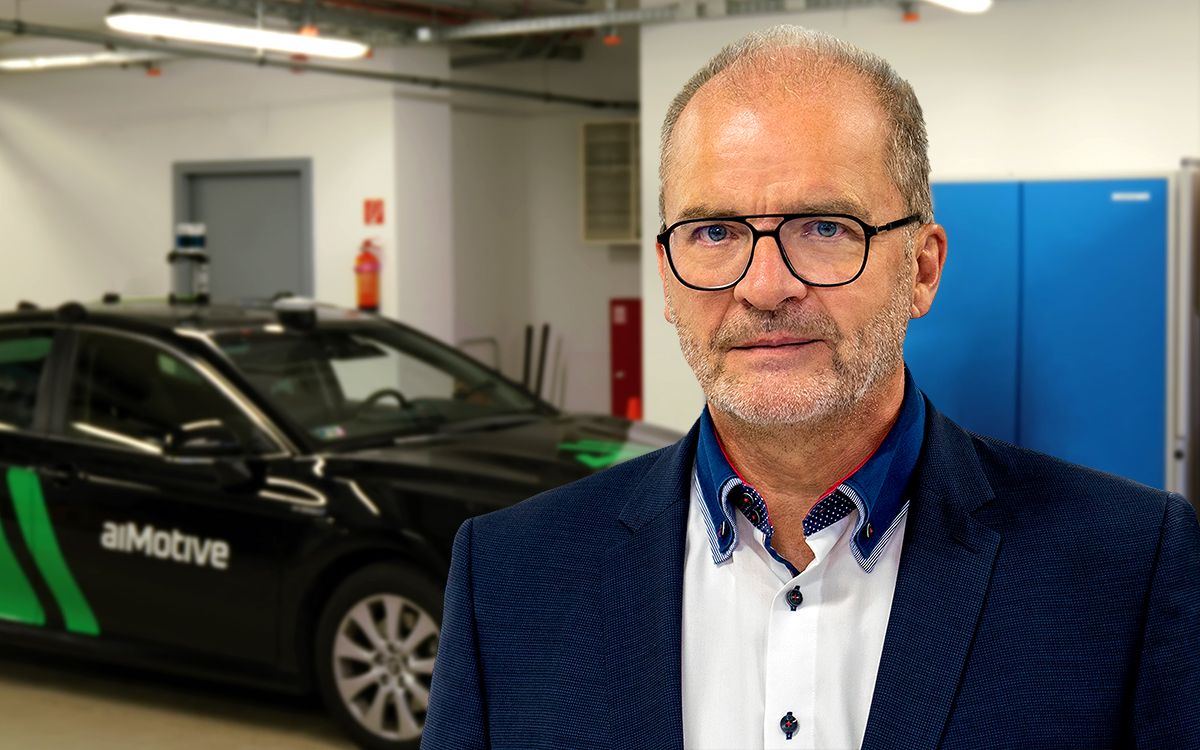 Written by aiMotive / Posted at 10/20/21
The most adaptive to change will survive
Bernhard Bihr joined aiMotive in the summer of 2020. With his over 30 years of automotive experience, his goal is to support aiMotive's development efforts.
Last year, after joining aiMotive's board, we asked Bernhard Bihr about his past experiences and opinions about the automotive industry's future. After being with the company for over a year, we asked him again about his impressions and his thoughts about how COVID has affected our industry.
After more than a year, what are your impressions of aiMotive?
Bernhard Bihr: - It has been about a year since I was last able to visit aiMotive in Budapest. As COVID has only allowed video calls, we have all been through difficult times, trying to keep up our spirits despite working remotely and the limited opportunities for exchanging ideas. When I got the chance to visit this September, it was good to see aiMotive nearly back to normal. It was very encouraging to take a test drive and see the progress made since my last visit. The vehicle control of aiDrive was more precise and much smoother thanks to ongoing development, even during the pandemic, including the addition of new functions to the highway pilot. One could say aiDrive is now so much closer to a human driver. aiMotive's simulation tool, aiSim and the hardware IP aiWare also took a leap forward. The concept of combining control software with simulation to develop, verify, and handle data and the accelerator hardware is an unmatched unique selling point. It was also satisfying to see that the team spirit had remained high throughout the pandemic and that steps had already been taken towards becoming a fully-fledged automotive supplier of series software.
COVID has seemingly accelerated the long-awaited consolidation of the automotive space. What type of companies can benefit from this trend?
B. B.: - One could cite Darwin by saying that those most adaptive to change will survive it. It is undoubtedly the case now that all companies have to radically adapt their working methods and even change their product portfolios. Speed and adaptability are vital, and smaller is always faster. This is why aiMotive has done so well.
The rise of electric vehicles and their manufacturers is undeniable. How do you see the relationship between new entrants and traditional manufacturers?
B. B.: - Traditional OEMs have a vast legacy across all functions, which could turn out to be a handicap compared with newcomers who start from scratch. This is compensated nevertheless by the know-how in established companies and the experience and skill of their employees. It is not a simple task to build cars of superior quality and reliability. Newcomers, however, disturb stable constellations, challenge rules and thus trigger change. Change always provides opportunities for those who are the first to notice them and seize them.
aiMotive is working on developing from a startup to a credible automotive company. What do you think can enhance or accelerate this transformation?
B. B.: - You are right to call this a transformation. The requirements of mass production are substantially different from those needed in pure research and development. Customers are strict about timelines, specifications, and quality during the development phase, which of course, creates pressure. In my experience, successful change management focuses on the people involved. Understanding the change process enables the team to overcome reluctance and even resistance to change. Accepting and adopting change increases the motivation to reach goals, improve or even re-create processes and cooperative structures. This is the precondition for an optimum final product. Failing to get everyone on board jeopardizes the success of the project. Frequent and transparent communication is crucial. I am excited to accompany aiMotive on this journey.