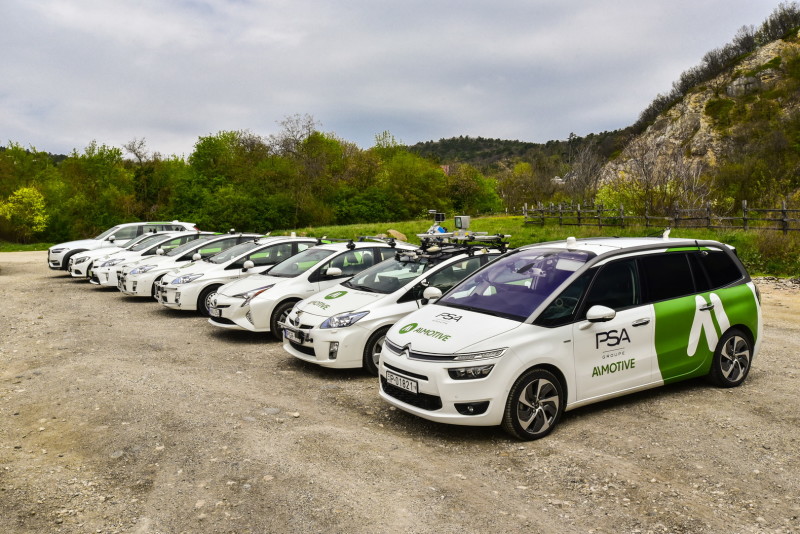 Written by AImotive Press Release / Posted at 5/16/19
AImotive to discuss survival of autonomy at the Embedded Vision Summit
Mountain View, CA, May 17, 2019 – AImotive, the supplier of scalable and modular automated driving technologies announced today that it will showcase at the Embedded Vision Summit various implementations of the aiDrive self-driving software stack on automotive hardware setups of Quanta, Nvidia and Renesas. Visitors at Booth #508 will see highway autopilot, ADAS functionalities, and smart sensor implementations illustrating how the software's modular design can facilitate easy incorporation into developing solutions.
For the first time in the US, AImotive and Quanta Computer will showcase their new partnership on automotive processing platforms for automated driving technologies. The Quanta V32 system will power the full aiDrive stack as it drives through virtual scenarios.
aiDrive will be driving in virtual worlds simulated by aiSim, AImotive's purpose-built validation and verification toolchain for automated driving solutions. Visitors will see how aiSim powers the continuous integration – continuous deployment cycle of aiDrive through automated testing and detailed analytics. AImotive's NN hardware accelerator IP core, aiWare, will also be on display computing networks from the aiDrive software stack with industry-leading power consumption.
Two of AImotive's executives will discuss the latest business and technology trends of the autonomous space at the conference. CEO, László Kishonti will talk about survival strategies for industry players until self-driving technology reaches mass production on May 21 at 1 pm. While Gergely Debreczeni, Chief Scientist, will offer technical insights into distance estimation solutions for ADAS and automated driving at 2:45 pm on May 22.